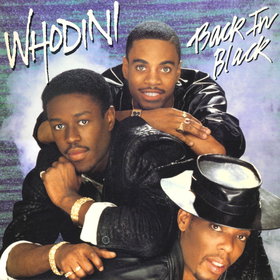 When many people are asked about who their favorite producer is, minds reflect and many names come up.  The name Larry  Smith is hardly mentioned today.  Yet much of the Hip-Hop music today stands on the shoulders of a strong and powerful foundation he helped to create.  The foundation I am speaking of is quality production,powerful drums, song arrangement, harmonies and melodies.  In other words songs that are highly memorable and game changing.  There was a certain level of craftsmanship that went into the making of these records.  They were not just accidents.  This is the main reason Hip-Hop music still exists today.  As an active participant in the art, I can say that the music definitely needs a tune up.  I will not criticize artists for producing music, but taking a look back at the masters that came before (in any genre of music) can help to re-ignite the flame in a producers heart for composing quality music.    Many of the songs Larry Smith has produced/co-produced have been strong enough to be the soundtrack of many lives that have been involved with this music.  To understand the impact of Larry Smith you have to imagine listening to his music for the first time and never really hearing anything on the radio like it before.  Most of the hip-hop before RUN DMC's "Sucker mc's" was musical and not as beat heavy.  The early records were the offspring of Disco and there is nothing wrong with that.  Hip-Hop records came at the tail end of disco.  The first recorded songs had a disco groove.  Soon as those early RUN DMC records dropped the music began to gradually change.  Hip-Hop music is now a complete part of American culture.  This music has gone from being obscure to commercial with it being around for over 30 years.  There are many young people who were not even born when Run DMC, and Whodini came out.  So I understand that there can be a kind of disconnect when discussing these things.  All art should be appreciated regardless of how old it is though.  You have to understand that this music was so powerful that it sent musical shockwaves throughout the country without many music videos initially.  At the time Larry Smith and Russell Simmons were making these records, Michael Jackson and Prince were the popular artists of the day, and yet RUN DMC and Whodini were able to carve out a spot for themselves.  The thing about Larry Smith's productions, whether he collaborated with Russell Simmons or produced Whodini by himself, is that his music along with the talented artists he worked with made a great impact.  The songs have become timeless classics.
In recent years I have heard that Larry Smith has had a stroke.  I just want to make sure that his legacy and his name is remembered.  Life is a gift and many great talented people sometimes unnecessarily go forgotten and remain unknown.  You sometimes have to see the length and breadth of someone's work to truly understand their skill and range.  Check out a limited Discography of the work of producer Larry Smith as well as some interesting facts:
In 1979 Larry Smith Played Bass on Kurtis Blow's "Christmas Rapping".  This song was also a big hit in England.
A few years after working with Kurtis Blow on this song the English Rock Group QUEEN sampled Larry's bass line in "Another One Bits The Dust"
Larry also played bass on Kurtis Blow's "The Breaks", and "Day Dreamin"
He learned to play bass by listening to James Brown.
In 1982 Larry Smith and Russell Simmons produced the song "Action" by the group ORANGE KRUSH.  That beat was later replayed and formed the percussion for the song "Sucker MC's" by RUN DMC.  Some of the beats from that group were used for other RUN DMC songs and were called Krush Grooves.  Remember the movie?
Larry Smith collaborated with Russell Simmons on two Jimmy Spicer singles: "The Bubble Bunch" (1982) and "Money (Dollar Bill Y'all)" 1983.
In 1984 he produced the first Run DMC album "RUN DMC" with Russell Simmons.  This album yielded the hit singles: "Sucker MC's", "It's Like That", "Rock Box", "Jam Master Jay" and more.
In 1984 he played bass on and helped produced the FAT BOYS single "Jail House Rap".
The Oberheim DMX drum machine was the beat machine used by Larry Smith and Co Producer Russell Simmons to create the percussion foundation for the early RUN DMC work.
Also in 1984 he produced the album "ESCAPE" for Whodini as the lone producer which yielded the hits: "5 minutes of Funk", "The Freaks Come Out At Night", "Big Mouth" and "Escape"
The song "5 minutes of Funk" was used as theme music for the popular New York local video show "Video Music Box" for several years.
In 1985 Larry Smith produced the 2nd Run DMC album "King of Rock" with Russell Simmons.  This album yielded the hit singles: "King of Rock", & "Daryl & Joe".
In 1986 he produced the 3rd Whodini album "Back In Black" on which the singles: "One Love", "Funky Beat",  and "Fugitive" were hits.
In 1987 he produced the 4th Whodini album "Open Sesame".
In 1987 he also co-produced tracks for the 4th Studio album by Grand Master Flash: "BA-DA-BOOM-BANG".
In 1991 Larry Smith produced tracks for the 5th Whodini album: "Bag-A-Trix".
This is just a primer on Larry Smith.  It is interesting to note that the Run DMC and Whodini albums were gold and platinum albums at the time of their releases.  Those who are interested can listen to and download his music on the internet.  If there are any aspiring producers looking to grow, studying one of the architects of a music that has been around for 30 years would be a good place to start.  As stated earlier it is because the foundation of Hip-Hop was so strong that it even exists today.  By actually listening to what this music sounded like before mainstream commercialism entered into the sound may help aspiring producers take the music to a new level and beyond.  You can grow by leaps and bounds by studying those who came before you just as long as you do not consider everything "old school".  There is always something to learn.  There is so much music to unearth that has been forgotten, that needs to be rediscovered.  There many more producers and composers to give respect to, but this is at least a start.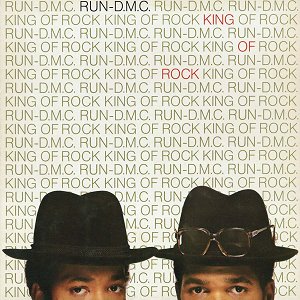 Category: Entertainment News