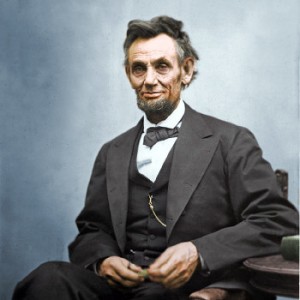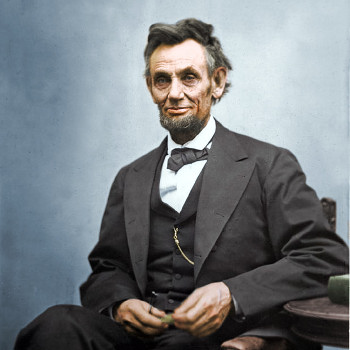 The new film LINCOLN being directed by Steven Spielberg will cover Abraham Lincoln as the 16th president of the United States while he is guiding the North to victory during the Civil War.  The Movie LINCOLN will be based on the last four months of his life.  This four month period covers the end of the Civil War in which General E. Lee surrendered on April 9, 1865.  It also details Lincoln's second inaugural address in March 1865.  Originally Liam Neeson was slated to star in the movie.  So much time had passed in it's development until Neeson was considered too old for the part.  Also Spielberg has compared the political climate of Lincoln's presidency in 1865 to our current Divided House today.  In order to not interfere with the upcoming Presidential elections, he chose to have the film released for December 2012.
The movie screenplay for LINCOLN was based on the Pulitzer Prize Winning book: TEAM Of RIVALS: The Political Genius of ABRAHAM LINCOLN authored by Doris Kearns Goodwin.  When Steven Spielberg and Doris Kearns Goodwin met, he let her (Doris) know that he wanted to make a film about Lincoln.  At the time Doris let Steven know that she had just finished writing a book about Lincoln.  He got a copy of the book, read it and decided to base the movie LINCOLN around the contents of this book.  The budget for this film is about $100 million.  The writers of the original screenplay were: Doris Kearns-Goodwin, Tony Kushner, Paul Webb, and John Logan.  The film is being shot in Richmond and Petersburg, Virginia.  The music is scored by composer John Williams.  The cinematography was done by: Janusz Kaminski.    The Cast for the movie LINCOLN will include:
Joseph Gordon-Levitt as:   Robert Todd Lincoln
Daniel Day-Lewis as:   Abraham Lincoln
Tommy Lee Jones as:   Thaddeus Stevens
James Spader as:   WN Bilbo
Jared Harris as:   Ulysses S. Grant
Lee Pace as:   Fernando Wood
Jackie Earle Haley as:   Alexander Stephens
Sally Fields as:   Mary Todd Lincoln
John Hawkes as:   Robert Lathan
David Strathairn as:   Secretary of State William Seward
As stated above the movie is scheduled for release in December 2012 after the upcoming Presidential elections.  We will see the outcome of both major events as the coming year unfolds.
Category: Entertainment News