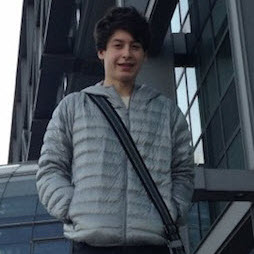 A 16 year old teenager from Britain has created what is called the SUMMLY APP which has been designed to summarize and simplify Web content.  His name is Nick D'Aloisio and he has made an App that creates a content preview of Web searches.  As stated before the SUMMLY APP summarizes the content of Web pages and search results so the user can view a snapshot of the text.  The SUMMLY APP was created initially for the IPHONE.  Other features of the SUMMLY APP are that it has the ability to shorten reference pages and news articles.
The APP was formerly called Trimit and  originally garnered 100,000 downloads.  This peaked the interest of HORIZON Ventures who eventually decided to invest in the company.  HORIZON Ventures is run by Chinese Billionaire: Li Ka-Shing.  According to Forbes he is the 11th wealthiest person in the world.  He and his company have made major investments in: SKYPE, FACEBOOK and SPOTIFY.  HORIZON Ventures invested $250,000 into the APP which became SUMMLY.  Since the official launch in mid-December it has amassed 30,000 downloads in the first week of it's release.  While it is now available as an IPHONE APP, the SUMMLY APP will eventually be available on the ANDROID as well as having Web versions in 2012.  Nick D'Aloisio has revealed that many companies are interested in possible licensing opportunities for the SUMMLY APP.  We will definitely see how the future unfolds for this teenager and his APP.
This amazing story shows that regardless of age, your true passions in life can lead you to a measure of success.  His intellect and technology joined together, were able to create an APP that may make life on the Web easier for many people worldwide.  Hopefully someone reading this story will encourage and allow their child to seek and achieve their highest potential.  It would definitely be intelligent to never hold your children back.  Who knows what they are destined to create, and what lives on this planet they will eventually affect.
Category: Tech Talk