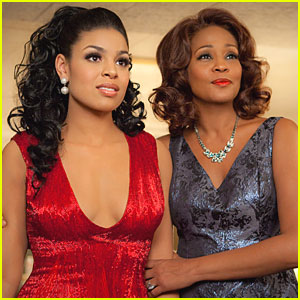 The new film SPARKLE is being directed by Salim Akil and is slated for release on August 10, 2012.  This film will be distributed by TRISTAR Pictures.  This film is set in Detroit, Michigan in the 60's at the time when Motown Records was in it's hey day.
This remake of SPARKLE is based on the Original version which was released in 1976  and was directed by Sam Osteen.  The 1976 version of SPARKLE was inspired by the story of the Supremes.  That film took place in Harlem, during the late 50's to the mid 60's.  That original film starred: Philip Michael Thomas, Irene Cara, Lonette Mckee, Dwan King, Mary Alice, Dorian Harewood, and Tony King.  The late great producer/composer Curtis Mayfield scored the film and placed songs for the original SPARKLE.  The original SPARKLE was a success and has become somewhat of a cult classic.  It is an interesting yet little known fact that the original SPARKLE inspired the original broadway play Dreamgirls (1981).
The current new remake film was produced by Debra Martin Chase, T.D. Jakes, Curtis Wallace and Whitney Houston.  Some of the leading actors for the new version of SPARKLE will include:
Jordin Sparks          as         Sparkle
Derek Luke          as          Stix
Whitney Houston          as          Emma
Mike Epps          as           Satin
Carmen Ejogo           as           Sister Williams
Tika Sumpter          as          Delores
Omari Hardwick          as           Levi
Brely Evans           as          Tune Ann
Cee Lo Green           as          The Girls Opening Act
In the 90's the production company Brown House Productions which was controlled by Whitney Houston and Debra Martin Chase obtained the rights to create a SPARKLE remake from Warner Bros.  Whitney Houston had intended to originally cast the late R & B singer Aaliyah in the lead role of the film.  Her untimely death prevented this.
The plot of this SPARKLE remake involves three sisters who started singing from their local church choir and moved on to become a popular group.  This new movie details their path to success along with the struggles they encountered along the way.  R-Kelly will have scoring duties as well as providing some songs for the soundtrack.  SPARKLE will officially be released August 10, 2012.
Category: Entertainment News