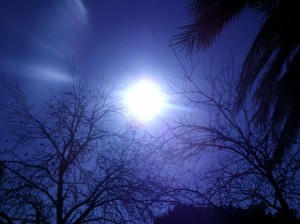 So many individuals are fed images of what their life is supposed to look like, scene by scene.  What kind of beliefs they should have.  The kind of clothes that are proper to wear.  People sometimes alter their speech and mannerisms to adapt to the lifestyle they feel they are supposed to fit into.  Some individuals try to imitate the lifestyles they see exemplified on TV.  Magazines and newspapers form great expectations as to what information is super relevant to our destiny.  There are news sites that feed the public a steady diet of what is supposed to be reality.  Your Fairytale Made Real is a dream life crafted, shaped and drawn into reality by You the master artist.
How much more fulfilling could our lives be if we could subtract any dream that we know will not work for our advancement?  The dream could appear to be so perfect because of how outside influences have portrayed certain lifestyles to be the epitome of wonder and magic.  The most important question is what scene would be Your Fairytale Made Real? Also, what are the true colors and images you would want to portray on the canvas of your life.
We have the power to create the scenes for our future with the proper brush strokes to paint ideas that represent who we really are.  We do not have to settle for another persons dream for our lives.  It really makes sense to try and create a true to life fairytale even if the image of that life does not exist in our minds right now.  It really is our responsibility to mentally and physically design and build the life that best suits our innermost nature.  As the architects of our future we are really the designers of the script that will unfold as the movie of our lives.  It is in our power to develop the will power to bring into physical reality our ideal life even if it seems like a fairytale.  It would be all the more exciting to paint a life picture that does not currently exist for us, but one that truly represents some ideals we could truly be passionate about.  Our lives can reflect a reality that matches our personality if we select the proper brush strokes that bring to life true images on the blank canvas of our choice.  Your Fairytale Made Real subtracts false images and forces us to create life scenes based on what is best for our future.  We absolutely deserve it!
Category: Life Style