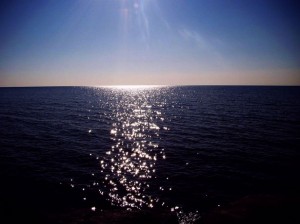 Have you ever thought that some of the suffering we experience in life is due to living with a mind state filled with low expectations?  If we expected more from ourselves we would have a thought process that could lead to more success.  If a human being thinks that they are average, they will (more than likely) produce an average life for themselves.  Sadly there are individuals who are highly intelligent and gifted but do not use what they have been blessed with.  These individuals only expect minimal or average success for themselves.  They cannot conceive or envision massive success for themselves because the expectations they have for themselves are extremely too low.  The real quest in life is to permanently rise above low expectations.  We can learn how to rise above low expectations with a shift in our thinking.
Many times the expectations we have are transmitted to us by family, friends, and even foes.  They really only exist in the form of vibrations passed on to us mentally.  They are not supreme law that we must obey.  Their ideas are only the confident expression of opinions, not necessarily facts.  Another human being cannot tell you how far you can go in life.
Regardless of what conditions we are surrounded by, our expectations determine how far we push ourselves in life.  Mentally it takes the same energy to focus our minds on lower expectations as it does to have higher aspirations in life.  I personally would rather focus on the highest expectations and back it up with great planning and massive action.  If we are above ground and breathing we should attempt to go for the highest since it would only take a shift in consciousness to do so.  Sometimes we are afraid to set ourselves up for failure by stretching ourselves beyond our normal everyday comfort zones.  A daily routine can make life smooth and easily very predictable.  To realize a goal or create a major shift in our lives is going to require that we lift our expectations to a higher level.
You and I may be the only individuals who believe that this change could be possible for us.  It is our right and job to create a path that helps us realize a higher set of expectations.  We have to be able to see the path in the darkness until the road is eventually lit up with mental and visual high beams.  Don't be surprised if you are the only one who believes your higher expectation are even possible.  With the acquisition of a much higher expectation of ourselves, we are operating outside of the normal comfort zones we have grown accustomed to.
When you read some of the articles about the late APPLE founder Steve Jobs your hear that a major component of his success was a thought process he called "The Reality Distortion Field".  In order to create the innovative, magnetic, quality products that have put APPLE in the forefront of sales and technology, Steve and his colleagues had to bend reality so that it fit what he was looking for in terms of the final outcome.  He had to push himself, and his colleagues, beyond what was currently possible into the realm of so called impossibility and bring that vision and product into reality.  Steve Jobs had to push himself and his company outside of their perceived comfort zones in order to create products that completely "wow" us.
In order to lift our expectations to a higher level we will be required to rise beyond our comfort zone, distort reality and recreate it according to our liking.  It will just require an extreme internal push that makes us change ourselves to such a degree that we cannot ever return to be the individuals we once were.  We would have to completely distort reality to create a bright new future for ourselves.  Expanding our minds with faith will light up the road we are traveling on.  Lifting our expectations to a higher level maybe the missing ingredient we have been looking for and did not even know it.
Category: Life Style