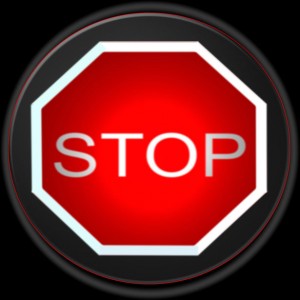 Have you ever felt like someone was literally dumping their problems and issues on you?  Life has its own pressures in terms of us trying to deal with economics, family, and the overall pursuit of our dreams.  With all of the obstacles we have to encounter on a daily basis it is unfair to have to carry another persons problems and issues.  How are you going to move forward with the mental weight of someone dumping their unresolved issues on your shoulders?  When you leave your house on any given day, it is your responsibility to make sure the problems and issues you are dealing with, stay within the walls of your home.  No matter how bad the circumstances are in our lives, we have absolutely no right to spray out and infect others with the mist of our problems and issues.  Your Problems and Issues Are Not Mine!
The real victory for us as human beings is to walk the earth with an armor that repels the sting of toxic energy being sent our way.  Self Development has to become the constant ever evolving language we speak within ourselves.  Constant Self Development will help to ensure that each day we have less inner conflicts and turmoil to unleash on our friends, family and associates.  The work is ours to complete or we will become a problem that has to be avoided.  Self Development will help us to fine tune the quality of our thinking mechanism (the mind).  If we are simply too "busy" or "good" to work on ourselves, we will continually rub people the wrong way, get bad results, and wonder why.  We have no right to dump our toxic energy on another human being without regard to the pain it will cause others.  This inner toxic energy can harm others and we will be the beginning of a negative ripple effect passed on to others.  Wouldn't it be more more positive and powerful to create a mental ripple effect sent through society that lifted people up for the better.  It would be a quiet mental revolution.  This can be done!
Your problems and issues are not mine.  I choose not to be infected or affected by the unresolved issues you forcefully spray in my direction.  This is not a personal attack against anyone, but a description of how energy can flow in our direction and either elevate or lower our vibration as human beings.  This mental energy can have a neutral effect if we chose to ignore and resist it.  We have to ignore it by building our spiritual armor to repel the arrows being shot in our direction.  No matter how passionate and sincere a persons problems and issues seem to be, we must not allow them to be dumped on us.  We will end up carry and wearing them as if we owned them.  Your problems and issues are not mine, regardless of how skillful you are in spreading them to all you encounter.
Category: Life Style