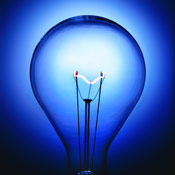 We are surrounded by limited thinking at every turn.  We are presented with 101 reasons why everything we think to do will fail.  Society presents us with statistics that show the probability of failure in certain ventures we might want to embrace.  Those who we think are friends send us subtle suggestions of doubt with the intention to deter us from our goals.  How many people have we met in the course of a life time who actually fully support us in the fulfillment of the positive goals we want to embrace?  Society and media would have us focus on a few who are successful, to the exclusion of our personal intent to accomplish some form of greatness.  What do we do in the midst of the high levels of smoke and mirrors that can cloud our vision.  What do I think in the midst of all of these influences?  I Dare To Think Of Accomplishing The Impossible!
We are sometimes led to believe that only certain people deserve to accomplish the impossible.  If this belief has taken root, we would not even think to try to move towards our lifes plan.  Imagine not being able to think the thought that would spark our minds and move our bodies towards success.  Without the thought the actions are impossible.  To be able to properly think the correct thought we have to realize that there are many people who have accomplished our intended goals already.  If it has been done, then it absolutely can be reproduced.  If it has not been done and is humanly possible, the challenge is ours to bend reality a bit so it can fit what we feel our true to life outcome should be.  Who really cares what the limits are, since most limiting barriers are being torn down by fearless innovators everyday.  We are all living in a world where the technological advances of today would be completely incomprehensible 20 years ago.  The impossible is being accomplished on a daily basis for those who think from that realm.  We have to say to ourselves that: I Dare To Think Of Accomplishing The Impossible!
Let us begin to rekindle the flame so that it will ignite an explosion of passion into the reclaiming of our dreams.  There are some goals we have put on the shelf, but our souls will not rest until they are resurrected.  There is something in our lives that is being left undone.  We may feel that there is not enough time or it is too difficult to accomplish this thing at the age we are at.  You definitely do not want to come to the end of your life not accomplishing something that was absolutely well within your mental grasp.  At that point it would be too late to have regrets.  I would rather try, knowing that there would be a light at the end of the tunnel.  Success does not have to be instantaneous, but it can arise through the overcoming of intense resistance.  Accomplishing the impossible is the right of anyone who is willing to see a vision that is crystal clear, while walking the earth with a heart (subconscious) filled with Faith.  Sometimes the Faith and Vision will be the only light shining in the darkness of our journey to success.  It will take that Knowing kind of Faith and the ability to think beyond the barriers people try to place in front of us.  We have been given a life to fully maximize our potential, not to just be an innocent bystander who just hopes and dreams.  I Dare To Think Of Accomplishing The Impossible!
To accomplish the impossible will require a mindstate that will allow us to go beyond what has been done, and onwards to what will end up being the innovations for tomorrow.  A change of mindstate will allow a new vision to flicker through and electrify  our consciousness with new aspirations.  There is no law that says you cannot start to bring to life dreams that we have killed and considered impossible long ago, especially with the right mindstate, and the persistent, consistent knowing  type of faith.  We also have to create within ourselves the proper work ethic that comes with a High Sense of Quality built into the works of our hands, minds, vision and faithful expectations.  Failure cannot be an option when it comes to the rebuilding of our dreams.  When all is said and done you will have to say to yourself boldy: I Dare To Think Of Accomplishing The Impossible!
Category: Life Style