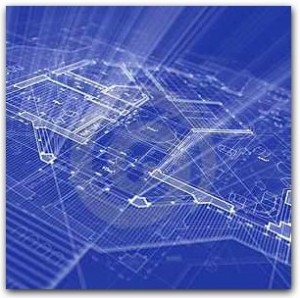 We see many images of successful innovators, entrepreneurs, scientists and entertainers everyday.  We are never told what principles are underneath the massive success some of these individuals attain in life.  The principles are much more important than the personalities who embody them.  We sometimes worship personalities not realizing that the mental principles they put into action, make them what they are.  When the powerful principles successful individuals use are unearthed, success can be reproduced over and over again.  Any individual using the principles that are the foundation for success will be able to repeat these accomplishments for themselves.  The Principles Behind the Personality Really Matter!
If we as human beings get caught up in the charismatic personalities that we admire, we will lose sight of the principles they use for success.  Principles are timeless, proven techniques that if applied correctly success will usually follow.  Thought in itself is a principle when properly understood and applied.  When a thought is repeated over and over again it becomes planted within our subconscious minds and manifests itself in our lives.  That thought will eventually change our personal frequency through the power of repetition.  There is also a principle and power of  concentration that allows an individual to focus with such an intensity that nothing else exists but the object they are focused on.  A principle is that foundation upon which we erect the goals we have in life.  The Principles Behind the Personality Really Matter!
If we as individuals could bring as many tried and true principles into our lives our inner foundations would be stronger.  Mathematics, Physics, and Chemistry contain principles that will not change from generation to generation or year to year.  Those principles are solid and can be depended on to produce consistent results like mathematical equations.  For example: 4+3=7 will be true regardless of the date, time or weather conditions.  If we can consistently go beyond the daily popular fluff that is presented to us on a daily basis and seek principles, our lives will begin to have more meaning.  Sensationalism and popular news stories are not the foundations upon which our lives should rest.  Sound principles have been proven to be so dependable that you could stake your life on the results derived from using them consistently.  A principle is what would be left after clearing away: theories, speculation, popular thought, opinions, folklore, and other inconsistent, momentary information.  We want to go beyond this speculative thinking to find the truth in our human existence.  Only unchangeable principles deserve our undivided attention, because of the success we get from using them.  Our diligent search for principles can only serve to reward us in our lives.  It is absolutely true that the principles behind the personality are what really matter!
Category: Life Style