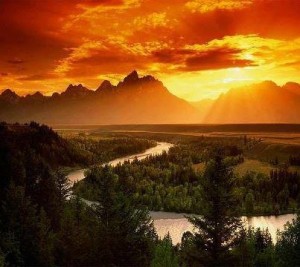 At this very moment you may not be doing the thing you would like most to do on this earth.  So What!  Does that mean we should give up on the pursuit of our perfect life and dream?  The reality is that we may have to work that dream on the side while we watch it grow.  Giving up on that dream is not an option for us.  That is a relief for me.  The pursuit of my dream does not have to be given up, it just is unfolding with a lighter touch of our foot on the accelerator pedal.  Life does not stop because your dream or vision seems a bit out of touch for the moment.  This dream or goal seems out of touch because we may just have to take it.  Not grabbing or stressing the goal.  I refuse to live my life giving up all of my hopes and dreams because of the momentary quiet times in my life when it seems like nothing is happening.  Everything good may be happening in an unseen realm for you and I.  You have to take what is yours!
What if there are people who are supposed to help us, but they are actually preparing themselves.  They are studying, working on themselves for what ever great opportunity is to come their way.  That great opportunity might be you!  When you and that person come together there will be a mental explosion of like minded harmony and innovative ideas.  In other words the quiet times of preparation brought you together to help the unfolding dream happen more effectively.  So when it seems like absolutely nothing is happening we still have to take our dreams and mold them until they see the light of the sun.  This has to be done regardless of appearances.  Appearances can sometimes be contrary to what is really going on behind the scenes.  You have to take what is yours!
Dire circumstances and age are not reasons to put our dreams in a vault and lock them away because of how impossible their attainment seems to be.  I remember a Hip Hop radio DJ named Mr. Magic on a radio station named WBLS in the 80's.  He used to say at the end of his show that "Persistence Overcomes Resistance".  I was a teenager at the time and it has stuck with me to this day.  The resistance in our lives would be all of the factors that make the attainment our dreams seem impossible.  If you and I persist with absolute faith the factors of impossibility must yield to the onward march of relentless persistence.  Persisting in the midst of an atmosphere of doubt, bad economic conditions, and trying circumstances is key for us.  If we never give up and keep on improving surely, steadily by degrees we will be like sandpaper filing away the rough edges through steady relentless persistence.  You have to take what is yours!
Category: Life Style