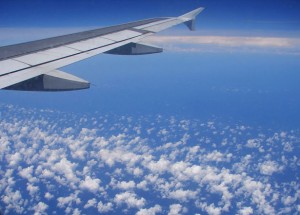 When will the time come which will mark the fulfillment of our dreams.  The time which will signify the point of ultimate  success in our lives.  For some of us that time will come quickly and for others it will come through a more lengthy time period.  The smaller victories we achieve along the way are still very important.  I am learning to appreciate those smaller markers of success because they are steps that are leading to our ultimate goal.  I am learning to make some of these smaller victories actual breakthroughs.  If we acknowledge our smaller victories we add a stronger vibration to the overall goal we are working on.  When we are disappointed about the slow progress of the attainment of our desire we subtract from the overall frequency we need to achieve the success we are looking for.  Our goal should be to add as much positive focused energy to our goal that it would have no other reason but to blossom into the light of day.  We make our own breakthroughs!
I sometimes find thoughts of impatience popping up from the depths of my mind.  If my goal or life has an overall frequency or vibe how does impatience contribute to the smooth manifestation of my desires?  As it is said, "Thoughts Are Things", really living forces we transmit and will eventually come back to us.  Therefore every thought is either a positive addition to our success or a negative subtraction to the overall power behind our dreams.  It is not only the dreams that count in our lives, but the power behind it that will determine the outcome.  We make our own breakthroughs by adding  so many strong positive foundational bricks in our mentalities that any dream could find a safe resting place within us.  There is no one who can think absolutely perfectly, but we can make honest attempts to improve our thinking so that we can bring those smaller victories to ourselves that will lead to the ultimate end we looking for.
We decide what we consider a breakthrough by recognizing the smaller victories we achieve and appreciate them for what they are.  Everything we achieve does not have to have the earth shattering end results we are looking for.  We are building the overall quality of our goal by acknowledging the small things and not becoming impatient  with the appearance of slow progress.  I forget that things usually happen when they are supposed to, not when I need them to happen.  I cannot set the hour upon which my dream will manifest, as if it was a bowl of food placed in the microwave.  Appreciating our smaller victories and respecting each one as the breakthrough it is, will add to our level of patience.  Patience has the power to affect how we perceive time.  We will soon realize that we have breakthroughs all of the time.  We have the power to respect the small breakthroughs and give them even more energy.  We make our own breakthroughs!
Category: Life Style