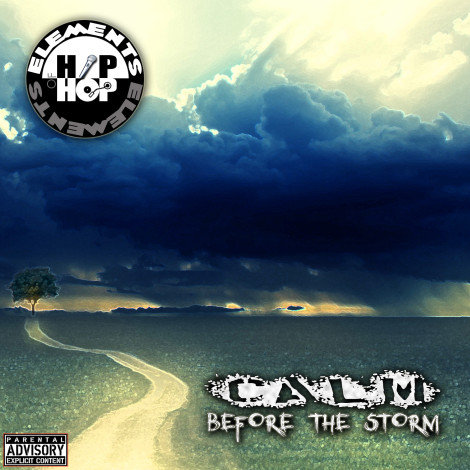 The group "Elements  of Hip Hop" features the battle tested rapper Mikey D.  Some of the actual elements of the Hip Hop culture include: Break Dancing, Graffiti Arts, the Art of the DJ, and Rapping.  The group consists of Mikey D, DJ Mercury (formally of Professor X of X Clan) and Grand Wizard Rasheen who was the mentor of the Philly DJ's: Jazzy Jeff and DJ Cash Money.  Mikey D started his rap career as an MC who created an innovative rhyme style that was used along with his intellect to verbally defeat rappers in rhyme battles across the boroughs of New York City.  Rhyme battling is not just a verbal clashing of ego's.  It is a battle of skills, imagination, courage and delivery.  You may have to use verbal improvisation and rhyme off of the top of the dome to finish an opponent off.  It is really like a political debate Hip Hop style.  The MC is using all of  his knowledge to defeat his opponent.  The only difference is that they are not trying to be politically correct.  There are no ties, only one person can win.  Mikey D has mastered this art to this day and uses these techniques on the new album, "Calm Before The Storm" which is being released on April 2, 2013.
As a rapper Mikey D has been involved in various groups and collaborations, some of which include: The Clientele Brothers, Mikey D and Johnnie Quest, Main Source, and even with LL Cool J.  Mikey D and LL Cool J were rhyme partners in Jamaica, Queens in the 80's.  They have recently put to rest a long standing beef and are now friends again.  Lightning struck Mikey D's career with a victorious win of the New Music Seminar against Melle Mel in 1988.  Mikey D at the time collaborated on several tracks with the late innovative producer Paul C.
Lightning now strikes again for Mikey D with the release of the album: "Calm Before The Storm".  As a part of the group "Elements of Hip Hop" Mikey D will begin to impart his superior rap skills to a new younger generation of listeners.  Mikey D wants this album to be a "Breath of Fresh Air" blown into the current state of Hip-Hop.  I have actually heard the album and have to admit that I have been repeating several tracks because of how good they are.  The album as a whole is great.  The tracks that stand out to me include: 1. Imagination, 2. Hip Hop Ain't The Same, 3. Beastin', and 4. Going In.  "Imagination" goes through various scenarios that have to happen in Mike's mind.  It is a creative, fun track.  "Hip Hop Ain't The Same" is a song that yearns for quality in Hip Hop as Mikey D displays skills especially in the last verse.  Pick up the album to see what I am talking about.  "Beastin"  and "Going In" show the lyrical mastery of Mikey D as  an MC.  The album by the "Elements of Hip Hop" featuring  Mikey D  will be released April 2, 2013. Check out and download the album to experience skills combined with great Hip Hop songs.  "Calm Before The Storm" is here now.
Category: Entertainment News