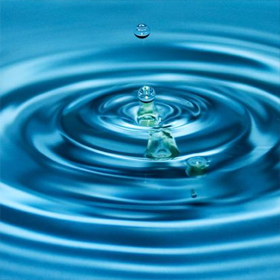 Regardless of whatever negative happenings have occurred in my life in the past, today can be a fresh start for me.  I don't have to be burdened with the mental scenery of the past haunting my mind.  Even if an individual tries to remind us of something negative from the past, we do not have to accept it because today is a fresh start for me!  It takes too much of a human beings energy to try to manage the trials of our past and carry them into the present moment.  There are certain disappointments, failures, and hurts that need to be thrown over our shoulders into the past to stay.  Reliving these things daily will only leave us drained and not knowing why.  The quality of our constant thoughts will either serve to completely energize us, be neutral or leave us depleted of precious energy.  It is better to live in the now.  Today is a fresh start for me!
Every day we are blessed to wake up healthy is a fresh start for us.  We can start over by completely accentuating the positive ideas, and good opportunities we are surrounded by on a daily basis.  You and I have the power to assign a fresh start for ourselves any time we decide to.  We do not have to settle for a reality assigned to us by friends, foes or strangers.  We have all at some point felt like we were in some kind of a rut.  We have the supreme power to wipe our slates clean and create a complete fresh start for ourselves.  In this state of mind looking back at the past is not an option.  We can create new visions and endless opportunities for ourselves with the speed of thought.  We can then boldly say: Today Is A Fresh Start For Me!
You and I are not locked, caged or trapped by any circumstances that seem to have complete power over the beauty and freedom we are to experience in life.  We deserve the right to grant ourselves fresh starts so that we can quickly explode past difficulties we have acquired in our lives.  Today is the day we can give ourselves a fresh start.  Why should we wait for that time to come some day far off into the distant future?  The future will seem less hazy if we think to ourselves that: Today Is A Fresh Start For Me!  A fresh start where we do not feel the slightest bit of guilt about living our lives to the fullest is what we want.  Too many of us are carrying burdens without giving ourselves a well deserved fresh start.  A fresh start will be allow us to renew our perspective on how we are living our lives.  We most certainly deserve it.
Category: Life Style