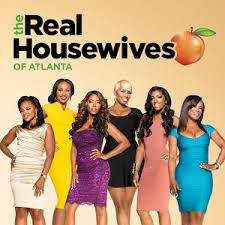 On a recent episode of The Real Housewives Of Atlanta there was an interesting scenario concerning an uninvited guest.  This scene involved the cast members: Cynthia, her sister Mal, and Peter.  Cynthia is talking to her sister Mal who just arrived in town. Mal tells Cynthia that she will be staying in Atlanta for 2 months. Mal tells Cynthia (with a straight face) that she will be staying at Cynthia's home. Cynthia in turn did not immediately forewarn her husband Peter that Mal would be staying at their home for 2 months.  Cynthia completely gives her sister permission to stay at her home unannounced for 2 months and does not discuss these developments with her husband.  When Peter finds out about the latest developments in his home he is shocked and a bit upset.  He basically asks why he was not informed about the uninvited guest: Cynthia's sister Mal staying for 2 months.  It is wonderful to love your family, but where are the boundaries, respect, humility, and common sense to be factored in such an equation.  The Real Housewives of Atlanta: Uninvited Guest!
Could you imagine an uninvited houseguest announcing out of nowhere that they will be staying with you for 2 months?  For me it would not matter if it were a family member because there should be such a high level of respect and consideration involved in such a matter.  The fact that Cynthia's sister Mal just invited herself into town, without discussing this matter with her sister or her husband speaks of her lack of character and respect for others.  I really felt that this topic was universal and could be understood by anyone on the planet.  All that I am saying is: Please show my family unit respect, honor and consideration before you come into town!  I think that is what frustrated Cynthia's husband Peter.  He was not even considered in the decision making process.  Even though he is a husband, not a boyfriend or "babies father", he was given the respect of a distant acquaintance.  As a man I feel that any family member thinking about traveling to my home, should ask permission before coming.  What if I was personally going through an emotional crisis and did not feel it was the appropriate timing for visitors?  When it comes to most meetings with professionals you need to schedule an appointment.  When you go out to dinner to a decent restaurant, you will need to book a reservation.  If a parent wants to meet with their children's teacher, they have to schedule a time to meet with them. Even though this is a reality show, the scenario that was dealt with was very real, and all of us can relate to a rude intrusion of a friend or a family member.  The Real Housewives Of Atlanta: Uninvited Guest!
It is intelligent to show family members or friends respect when making travel arrangements.  How inconsiderate it would be of me to announce that I am going to stay 2 months with any human being on this earth without asking permission?  That would be the perfect way to turn friends or family members into complete enemies. A household and marriage are a sacred bond and space combined.  When you violate that with the attitude that your are GOING to stay anywhere for 2 months without asking permission of the owners of the household, you are plain rude. In life there has to be a level of respect when it comes to how we push ourselves onto others without regarding how it impacts their lives. Life is too precious for us to just allow someone to use us as if we were meaningless cattle. People will walk over us as if we were invisible doormats, if we let them.  By allowing individuals to walk over us, we drag our significant others into the weak mental arrangements we make with others.  This is what happened with Peter, as Cynthia quietly allowed her sister to invade her home and personal space.  We should never allow this to happen to us, because we can strive to have a larger measure of control over our lives.  Do you agree?  The Real Housewives Of Atlanta: Uninvited Guest!
Category: Entertainment News, Life Style