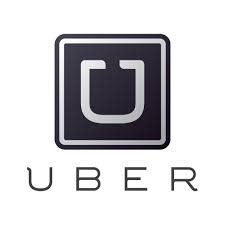 The company Uber Technologies, Inc. was started in March 2009 and has revolutionized what is known as the taxi or car service industry.  The company was founded by Travis Kalanick and Garrett Camp in San Francisco, California.  The Uber Corporations business model is based on the functionality and innovative Mobile App they have developed.  The Mobile App allows users via their smartphone to contact the company to enter a trip request.  The request is then sent to Uber drivers available in the area of the request.  The drivers use their personal cars to pick up and transport passengers.  Here are 5 interesting facts about the passenger transport company Uber:
1. Uber Is A Well Funded 5 Year Old Company
Über was started as a company in March 2009.  Uber received Venture Capitalist financing within the 2nd Half of 2010 from First Round Capital and other Silicon Valley Investors that included Chris Sacca.  In 2011 Uber raised a total of $49.5 Million from the following investment firms: Benchmark Capital, Goldman Sachs, Menlo Ventures and Bezo Expeditions.  In 2013 Google Ventures invested $258 Million in Uber.  In 2014 the company raised an additional $1.5 Billion in Venture Capital financing from: Valiant Capital Partners and Lone Pine Capital.  Uber projects a company valuation of $50 Billion by the end of 2015.  It is absolutely clear that Uber's meteoric rise and expansion has a lot to do with being well funded.
2. Uber Is Truly International!
In 2011 Uber rolled out international services in Paris.  In March 2012 they opened for business in Canada.  In July of 2012 the company expanded into London and in November moved into the Australian Market.  The Uber passenger transport service is available in 58 countries and 300 cities internationally as of May 28, 2015.
3. Payment for Uber services are transacted completely within the App.
The price scheme for Uber is very close to that of a taxi cab.  When you order the passenger transport service and the car is moving faster than (11 mph / 18km/h), the pricing is based on distance, otherwise the price will be based on time.  When your ride is complete the fare and tip is instantly billed to the customers credit card.
4. Users can rate drivers and drivers may rate users
In order to keep quality control flowing on both sides of the equation.  The user can ensure that quality drivers are rewarded and rude, reckless drivers are reported.  The driver can do the same by alerting the company of unrealistic and disrespectful passengers, which will actually limit the availability of Uber to that user.  This rating score system makes sure there is fairness in service for users and drivers.
5. The Uber passenger service company has been followed by controversy.
Uber has been so successful that it's profits have taken a bite into the marketshare of taxi services worldwide.  Places such as California, Vancouver, British Columbia, Seattle, Washington, and Geneva, Switzerland have raised regulatory and legal issues with the companies widespread operations.  New York City has even moved to try to limit the amount of cars Uber enlists for passenger service on a yearly basis.
I feel that Uber and its competitors are leveling the playing field for the passenger transport industry.  With this system a driver will not be able to ignore a passenger due to appearance, race or the particular neighborhood they live in.  The passenger will be provided service as they need it.  That is my hope at least.   Technology has simplified the process of calling a cab and the payment part as well.  I really think change is good if this process of transporting passengers is refined and allowed to fully mature.
Example Of Using UBER App!
Category: Entertainment News, Life Style, Tech Talk