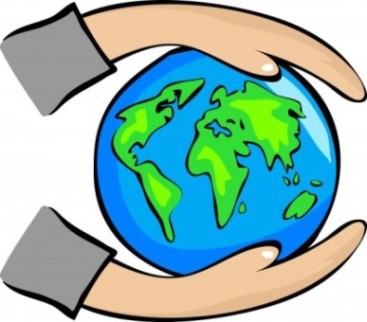 Have you ever thought of helping another without expecting something in return?  Have you ever thought of taking the background and doing something to assist someone outside of your circle of friends and family? In this day of Social Media many of us love to self promote to the 10th power.  Have you ever thought about combining your energy with someone who actually really needs some help?  There are some people whose mentality, goal and aim is to prevent you from achieving your life's mission.  Their silence speaks volumes especially when you are trying to promote your business or latest project.  We should sometimes try to be the complete opposite.  Helping others become successful without expecting anything, will add to your own success.  The test of your life may be for you to help someone else first, so that you will be able to emerge powerful in your own personal space.  Helping others with social media is a different twist to what is most commonly seen today.
We are currently in the era of, and within the reign of Social Media.  It has become the time period in which self promotion, self importance and a couple of "Look At Me's" are added for a spicier mental meal.  Many love to put their quotes of positivity or negativity, and get many "Likes" for their efforts.  Some people have a steady stream of meaningless videos which tend to get many "Likes" and "Comments" for their profile.  Also if there is a controversial comment an individual may get several "Comments" to the 5th power, which can keep people up all night responding.  But in many instances when an individual has a true business endeavor or an important project there seems to be a complete symphony of "Crickets".  Nothing!!  We live in a day where random videos, miscellaneous quotes and memes are the messiah of Social Media.  Anything that seems to be a little too serious or success orientated comes off as a little corny to some.  Others may even be jealous of your attempts to strive for something that is outside of normal everyday self promotion.  They want social media to be complete entertainment 24/7.  Helping others with social media can help some of us to not be so self absorbed.
It seems as though it is about the right time for the social media generation to go beyond being constantly entertained and flattered.  Truly helping another would mean that we would allow ourselves to assist in making someone, more successful than we would like them to be.  How do you expect to be successful if you never step outside of your Social Media comfort zone and really support someone who is promoting a project or venture.  When someone is trying to make a sincere effort in business, music, or promoting events etc., we should support them if we are in tune with what they are doing.  It doesn't cost us anything to show some support for an emerging business or venture.     We as consumers do not have a problem spending money on products created by multibillion dollar conglomerates.  Let us all start to support others instead of promoting silliness on a daily basis.  We should be using Social Media to our advantage instead of making the rich even richer by spending time on Social Media sites just for entertainment purposes only.  We can use Social Media as a tool that can help us to promote the things that we really love and enjoy.
Category: Entertainment News, Life Style, Tech Talk